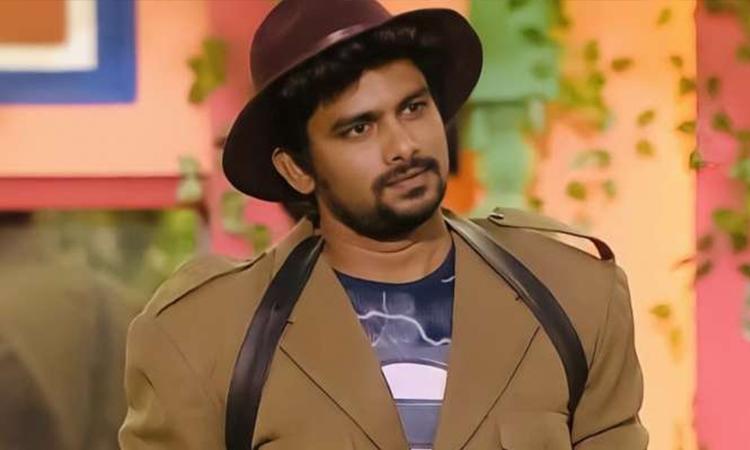 Bigg Boss Telugu 5: Sunny's 'eviction-free pass' provokes much discussion
In this frame of context, it is believed that the makers might bring in the topic of the eviction-free pass to save any of the two who will fall in the danger zone in the upcoming eliminations. As Sunny has earned the special power by performing well in the tasks, his fans and the viewers want him to save the power (eviction-free pass) for himself rather than using it in the favour of others.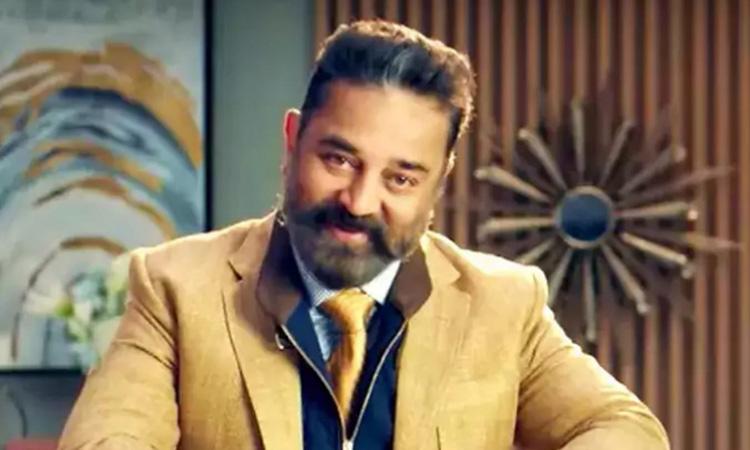 With Kamal Haasan in hospital, who will host 'Bigg Boss Tamil' this week?
There are unconfirmed reports that Kamal Haasan's daughter Shruti Haasan has been approached in this regard and that she may anchor the show until her father is back. Rumours are also rife that actress Ramya Krishnan and Vijay Sethupathi have also been approached and that one of the three actors may end up stepping into Kamal's shoes for a week or two.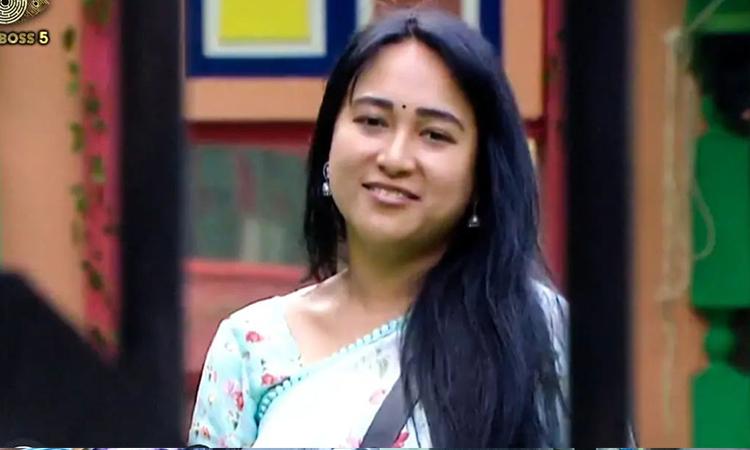 'Bigg Boss Telugu 5': Eliminated Anee schools VJ Sunny's fans
Anee, who had been disrespectful with some of the contestants was warned by her inmates, which she conveniently let go of during her stay in 'Bigg Boss Telugu 5'. Even after her eviction, Anee seems to be carrying the hatred of RJ Kajal, as she is the one who got into the limelight during these fights on the show.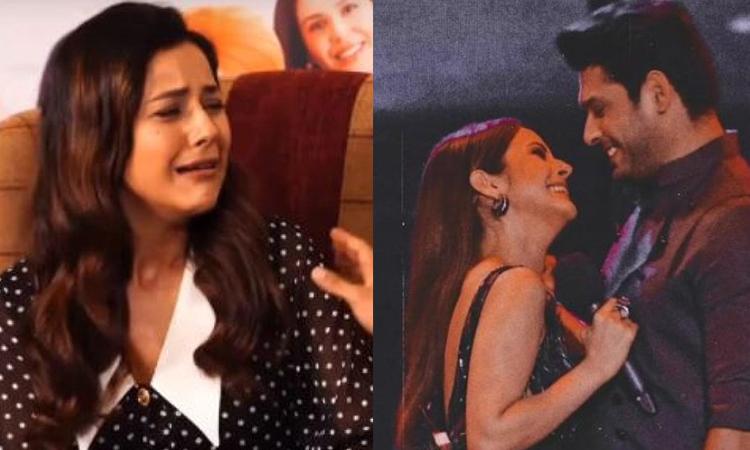 Shehnaaz Gill gets emotional while remembering Sidharth Shukla during Hosla Rakh promotion event
Punjabi singer and actress, Shehnaaz Gill has been away from the camera lens after the dismissal of Sidharth but the promotion even of her latest outing Hosla Rakh made her get into the public eye. While everyone caught hold of her sad eyes then, a video from the promotions of the film has now gone viral. In the same, Shehnaaz can be seen breaking down in the middle of the interview while remembering the late actor and her rumoured boyfriend.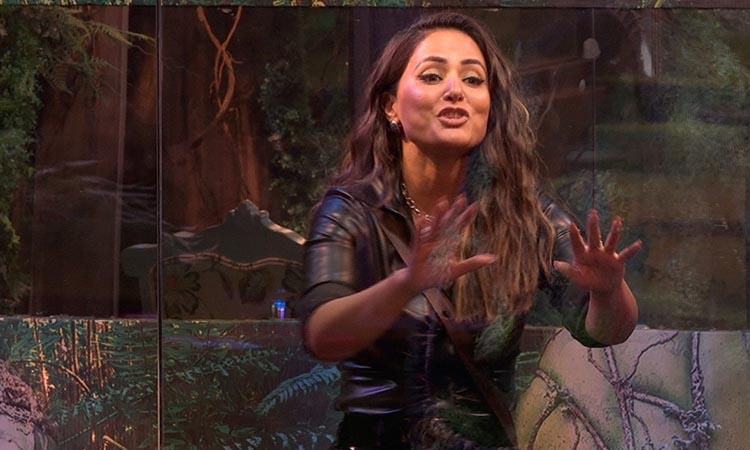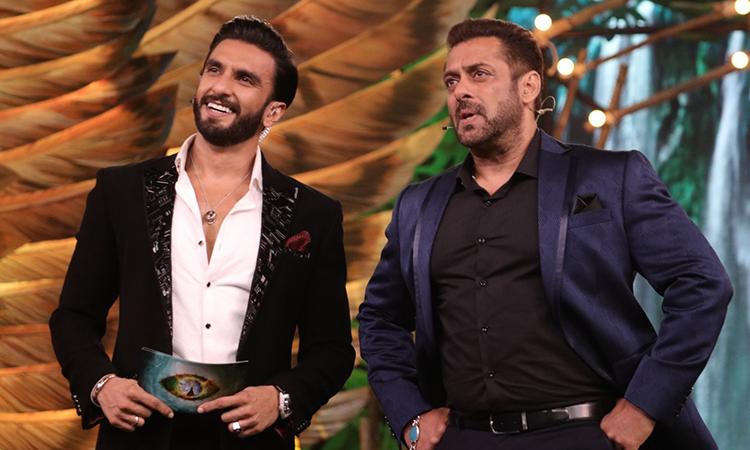 'Bigg Boss 15' to premiere with Ranveer as Salman's special guest
Ranveer, who's slated to present his own show, 'The Big Picture', will use the 'Big Boss 15' platform to promote it. He will be seen asking Salman Khan questions based on film, and then both will reveal the concept of the upcoming show, which will also be aired on COLORS. Salman Khan will also introduce the contestants and dance in his own inimitable style to the track 'Jungle Hai Aadhi Raat Hai' in tune with the jungle theme of 'Bigg Boss 15'.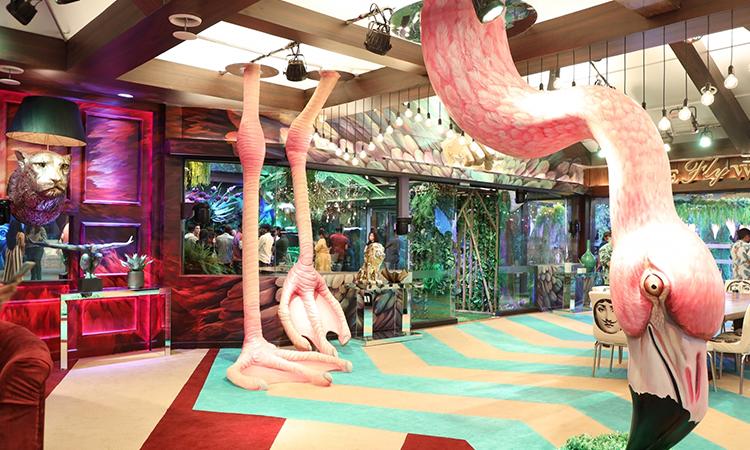 Giant flamingo stands out in jungle-themed 'Bigg Boss 15' house
The house is studded with lush green trees, beautiful wall hangings, a swing hanging from a tree and a 'khufiya darwaza' (secret door). There's also a pond adorned with pink lotuses and a tree of temptation called the VishwasunTREE. As one crosses the garden-style arch, one can see animal motifs, prints, paintings and floral wallpapers.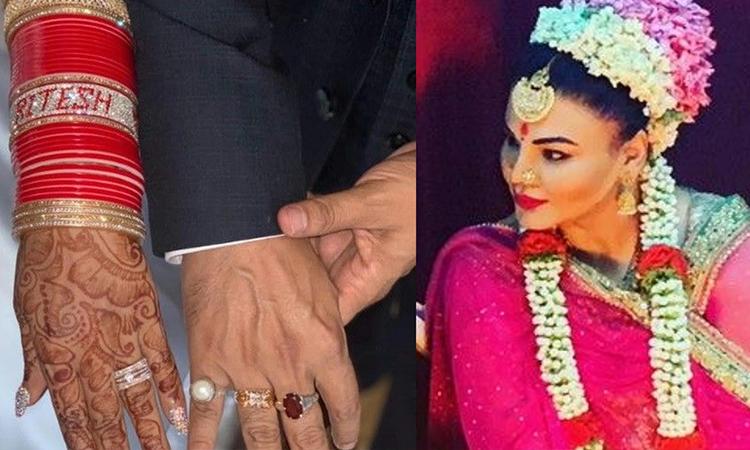 Rakhi Sawant's husband Ritesh to be part of Bigg Boss 15: Report
Last year when Salman Khan and the whole nation asked him to come in front and support her wife, he refused to make a public appearance and rejected the proposal saying "It was due to my business. That's why I could not fulfill my commitment." But now Ritesh has told Etimes that he will definitely make his first appearance with Rakhi on Bigg Boss 15. "You will see me on the show,'' he added.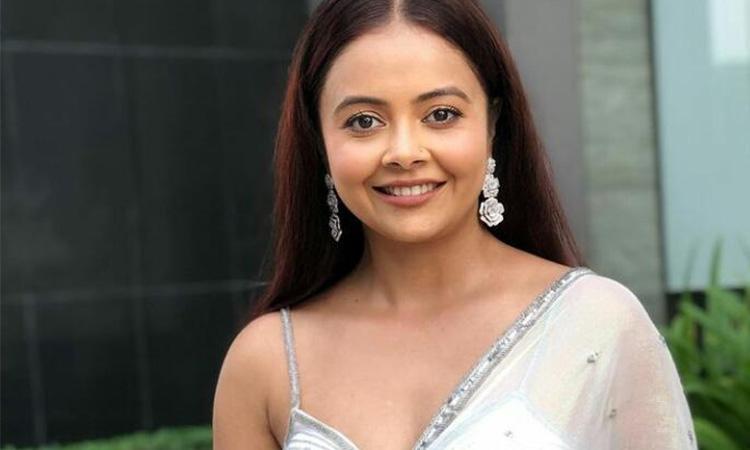 Post-Covid, Devoleena prepares for her first Ganesh Chaturthi with friends
"Like every year, I am excited to celebrate the Ganesh festivals. This time as well, I will ensure that I welcome an eco-friendly idol. I request everyone to think about nature and mother earth during the festivals. This time it will be special because last year I couldn't invite many of my friends but this year following Covid-19 guidelines we will celebrate Ganesh Chaturthi." Devoleena Said